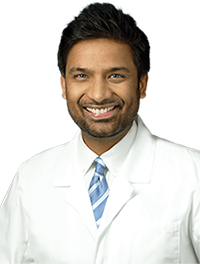 Dr. Mansher Singh is among the best plastic surgeons in NYC on the Upper East Side in Manhattan who specialize in facelift plastic surgery. Facelift plastic surgery as offered by the Facial Plastic Surgery Group of NYC is our most frequently performed plastic surgery procedures. Our double Ivy League trained plastic surgeon is world renowned for his unique, contemporary techniques and dramatic results. Dr. Singh is well known for his depth and breath of experience in the facial plastic surgery field. He consistently delivers top results using the newest techniques and technology combined with his extensive case volume, knowledge, and expertise in plastic surgery.
Free in-person or virtual facelift consultations are offered
Saturday appointments available
Most patients are surprised about the minimal pain from this procedure and often don't even need prescription medication to ease the discomfort. Most patients can return to work in just one week due to the plastic surgeon's modern approach and facelift plastic surgery techniques.
"I couldn't be more delighted with the results of my recent facelift surgery. From the beginning both Dr. Singh and his staff treated me like the most important patient in the office. Dr. Singh is not only a gifted surgeon but a kind and caring man. He continues to check on me by phone and text even 6 weeks after my procedure. Additionally I noted how kind and respectful he was to his staff in the operating room and they worked together beautifully as a team. The bags under my eyes and the waddle under my chin are gone! Do not hesitate to book with Dr. Singh!" ~ Google
With most patients, changes to the mid and lower face is the first signs of aging. As you get older, your skin loses elasticity and collagen, causing the skin to become loose and wrinkled. You may notice that you are also losing the volume in your face, this may cause your skin to sag and look deflated. The hollowness of the cheeks can cause deeper lines between the nose and mouth (nasolabial folds) further exaggerating your sagging facial features. Unfortunately, in most cases the sagging of the lower face and jowls cannot be fully corrected by non-invasive lasers and injectables making surgery the only true solution. Fortunately, the Facial Plastic Surgery Group of NYC offers the latest advancements in facelift plastic surgery to minimize downtime and maximize patient satisfaction.
A-mazing!!! Can't say enough to express how great my experience was with Dr. Singh and entire staff. Only one week post face and neck lift and I feel great, with minimal bruising, swelling, or discomfort. Doctor Singh personally follows up and is available at any time to answer any questions or concerns. Same for all of the nurses that assisted me with outstanding personal attention as well. If you're thinking about this don't hesitate, just do it. ~ Google
What exactly is a facelift? A facelift is performed by our double Ivy League trained facial plastic surgeon to reposition the skin and tissue of the face and restore the youthful appearance of the cheeks. The Upper East Side NYC plastic surgeon will achieve top results by lifting the soft tissues of the mid and lower face and tightening the skin so that it is tighter and more youthful. These results are often dramatic since the facelift plastic surgery procedure addresses the entire mid to lower face and creates a much smoother, tighter appearance with more volume to the facial structure. Most patients report an appearance of at least 10 years younger!
"There isn't a chance I'd recommend any plastic surgeon to friends and family other than Dr. Singh! From the very first interaction with his office I knew I was going to choose them, even after a number of consults with other local doctors. As someone who considers themselves very high anxiety, it was amazing how at ease I felt throughout this whole process. I'm only 10 days out of surgery and I'm already amazed at the results! From pre to post op, his team has been there to answer questions, guide me and assure me that I had made the right decision. Not only was the communication superior but the actual surgery was as well, it's an art and Dr. Singh is DaVinci. Thank you so much for helping me on my self-love journey!" ~ RealSelf
The Face Lift can be Combined with:
How is a facelift performed? A facelift addresses the entire mid and lower face. The NYC facelift plastic surgeon will strategically hide small, thin incisions along your hairline and behind the ear. He will lift the skin and tissue of the face as well as the internal layer called the SMAS to pull the face up making it tight and smooth. It's important that your surgeon addresses the deeper layers of your facial tissue, this will give you the longest lasting results.
Facial Plastic Surgery Group of NYC offers free facelift plastic surgery consultations at our Upper East Side NYC (Manhattan, NY) location. During your consultation, you will meet with our highly skilled facial plastic surgeon and discuss your concerns and desired results. If you are thinking about facelift plastic surgery or have questions regarding facial plastic surgery, feel free to call us to speak with a patient coordinator or fill out our online inquiry form and a member of our expert staff will contact you shortly.
If you have any questions for our best in class NYC plastic surgeons or would like to schedule a complimentary facelift plastic surgery consultation please feel free to contact us:
Facial Plastic Surgery Group of NYC
905 5th Avenue, Floor 1
New York, NY 10021
646-233-4175